Why did we start yet another podcast on India's startup ecosystem?
Tech Buzz India is a podcast that delivers "must know" updates on technology and the startup ecosystem in India.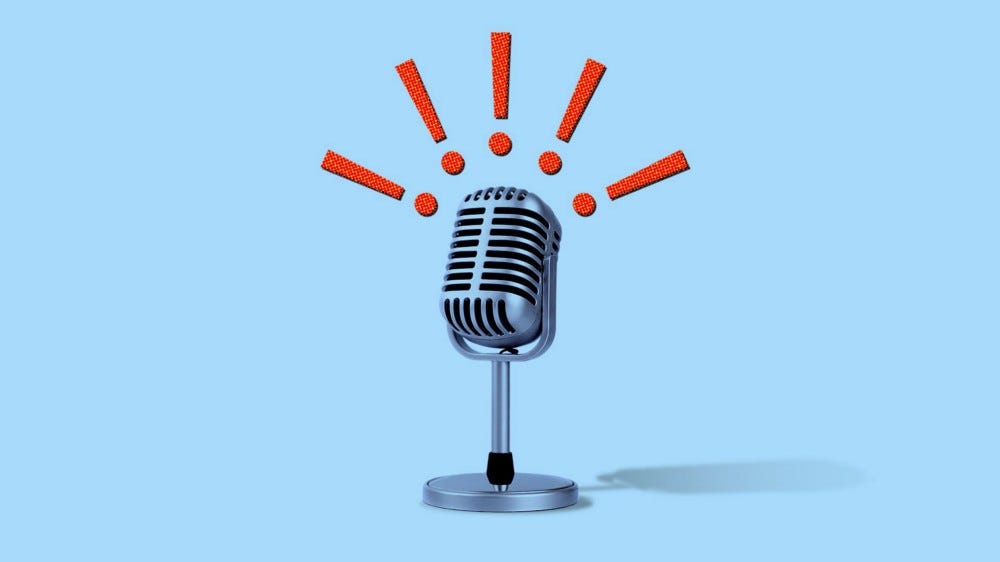 Illustration: Sarah Grillo/Axios
We currently subscribe to dozens of websites and newsletters to keep up to date with India's changing technology landscape and startup ecosystem. These sources include but are not limited to ETTech, Yourstory, Inc42, VCCircle, and Entracker. These websites generate tremendous amount of information, which is very high-level, needs to be consumed daily, and is often unrelated to previous stories on the same topic.
While all these are great sources to get your daily dose of information, what if you want to go-through only the top-most highlights of the week?
More news has created the opportunity for less news.
Our current analysis shows that there is the daily news cycle (most common format with largest subscriber base) and then there are deep analysis pieces that cover one company/sector at a time. We think there is an opportunity to take a more balanced approach and the middle ground is where we come in.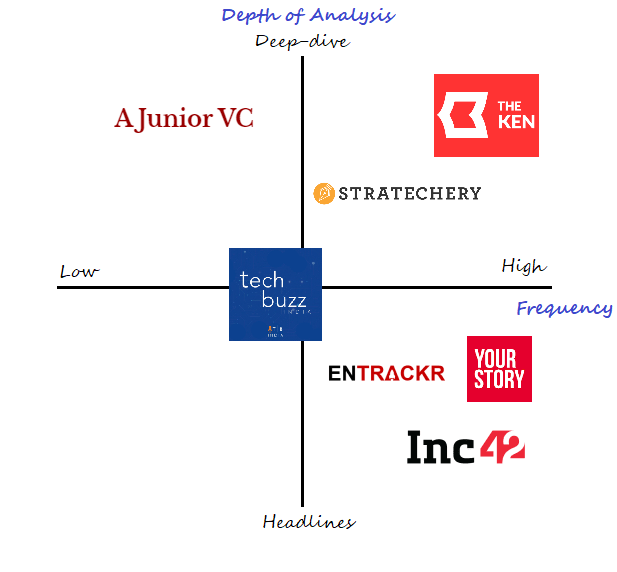 We, at Tech Buzz India, want to create a platform that declutters the news and delivers simple to follow content. We want our stories to be simple but still analytical. We want to let the dust settle and bring to you "must know" updates from previous 1–2 weeks in every episode. We are true believers in the India growth story and can't wait for you to enjoy our content.
Format —Podcast is an up and coming platform in India with Jio, Apple, Spotify, Gaana all relying on it to grow their subscription base. Total number of podcast users grew by 60% in 2019! We aim to keep our episodes 15–20 minutes long so that it's easy to consume and retain.
Topics —There are six key categories that we want to cover initially. 
Product launches

Funding, M&A

Industry headwinds/tailwinds

Company deep-dives

Sector overviews

Job listings
However, as we progress and get your feedback we would love to explore more areas such as deep diving into business models and financials or inviting founders/industry experts onto the platform.
We publish our podcast on Substack, but it can also be accessed on Saavn, Spotify, Google, and Apple. So far we have released 5 episodes and will soon be releasing the 6th one!
We would love you to listen to our podcast and get your reviews. You can also follow us on LinkedIn and Twitter for regular updates in between episodes.
P.S: We are also looking for folks who can join us and help us scale Tech Buzz India. If you have an experience in content, promotions and social media and are passionate about technology, please reach out to Rahool or Shubham.